Big Island of Hawaii
"Big Island" - it's right there in the nickname. The Island of Hawaii is Hawaii's biggest island and its biggest adventure. Where else in the islands can you going skiing on a mountain and sunning on the beach in the same day?
Hawai'i Volcanoes National Park
Hilo, Hawaii
Though Kilauea's lava has stopped flowing, there's still plenty to see at Pele's palace, whether you're hiking the rim of Halemaumau Crater, exploring natural lava tubes or simply driving the curving highway along Big Island's southern tip, the sights and activities are endless.
Place of Refuge
Puʻuhonua o Hōnaunau National Historical Park, Hawaii
In ancient Hawaii, defeated warriors could flee for sanctuary in the Place of Refuge. It's a different kind of escape now, with a stunning lava rock coast and some of the best snorkeling on the island.
On the opposite side of the island from the busy resort areas sits quiet, classic Hilo. It's the perfect place to slow down, take a stroll and breathe island life.
Mauna Kea Beach
West Coast
Miles of craggy lava rock and lush valleys are a dramatic view, but Mauna Kea's white sand inlets and pleasant breezes make a serious case for a lazy day at the beach.
Small(er) Island of Hawaii Tour
We'll say it again – the Big Island of Hawaii has it all. The popular way to see it all is a driving tour around the island, but a full-day circuit may leave you stretched thin. Instead, hop into your rental car to escape the crowds and take a shorter, scenic route to the small towns of Hawi and Kapa'au.
Shoot for the moon – On your way north from Kona, you'll drive past wide stretches of lava field. They're hard to miss, with cracked and rocky ground that looks more like a lunar landing site than a tropical island. (In fact, Apollo astronauts trained on the island in the '60s.)
Grab a bite in Hawi – Getting hungry? This laid back small town is full of quirky boutiques, great eats and a warm Old Hawaii vibe.
Experience Hawaiian history - Outside of the tiny town of Kapa'au you'll find an even older Hawaii – it's the historic birthplace of King Kamehameha I, the first ruler of the united Kingdom of Hawaii.
Stand on the cliffs of Pololu – A drive north of Kapa'au will bring you to one of the most beautiful views on the island. The Pololu lookout is the perfect panorama, with a lush valley, sheer cliffs and a narrow strip of black sand beach.

For information on activities and tours, call one of our Island of Hawaii Activity Centers.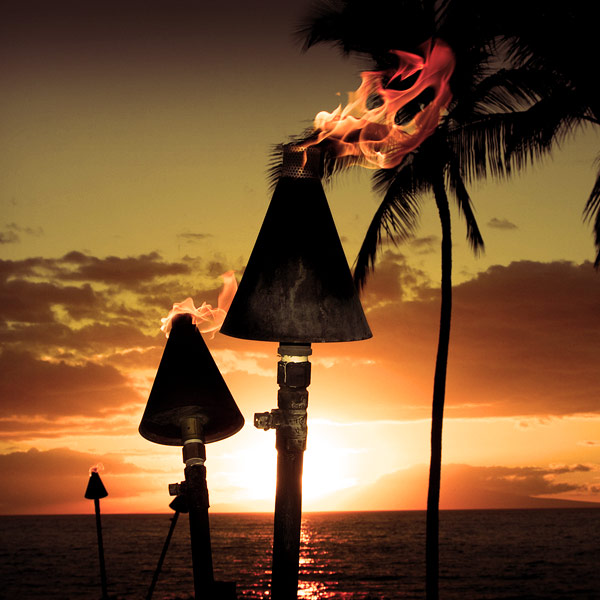 Big Island of Hawaii Vacation Deals
Waikoloa Beach Marriott Resort & Spa, Hawaii Island
Why We Love It:
Aloha Active Travelers – The Island of Hawaii is BIG on opportunities to explore. Hike Kilauea, watch the lava flow at Hawaii Volcanoes National Park, visit the black sands of Punalu'u Beach and so much more.
Ample Onsite Opportunities, Too – Embrace the Aloha Spirit at the Sunset Luau, perfect your golf game with two championship courses, and revive at the tranquil Mandara Spa.
Make a Splash – Three sparkling pools offer endless fun in the sun, including a children's pool, another with a twisting waterslide and a separate infinity pool for tranquil moments.
Outrigger Kona Resort and Spa
You'll find this beautiful resort just a short drive south of Kailua-Kona, perched atop lava rock cliffs overlooking tranquil Keauhou Bay, a gathering place for manta rays. This waterfront retreat offers a multitude of activities for guests of all ages including an oceanfront pool, a full service spa, a children's center and a 200-foot lava tube waterslide – all accompanied by warm Hawaiian hospitality for an unforgettable vacation.

Why We Love It:
Stay Local - The hotel is well located to many popular attractions. Be sure to visit Pu'u Honua O Honaunau (Place of Refuge), tour a coffee coffee plantation and swim with manta rays.